This post contains affiliate links.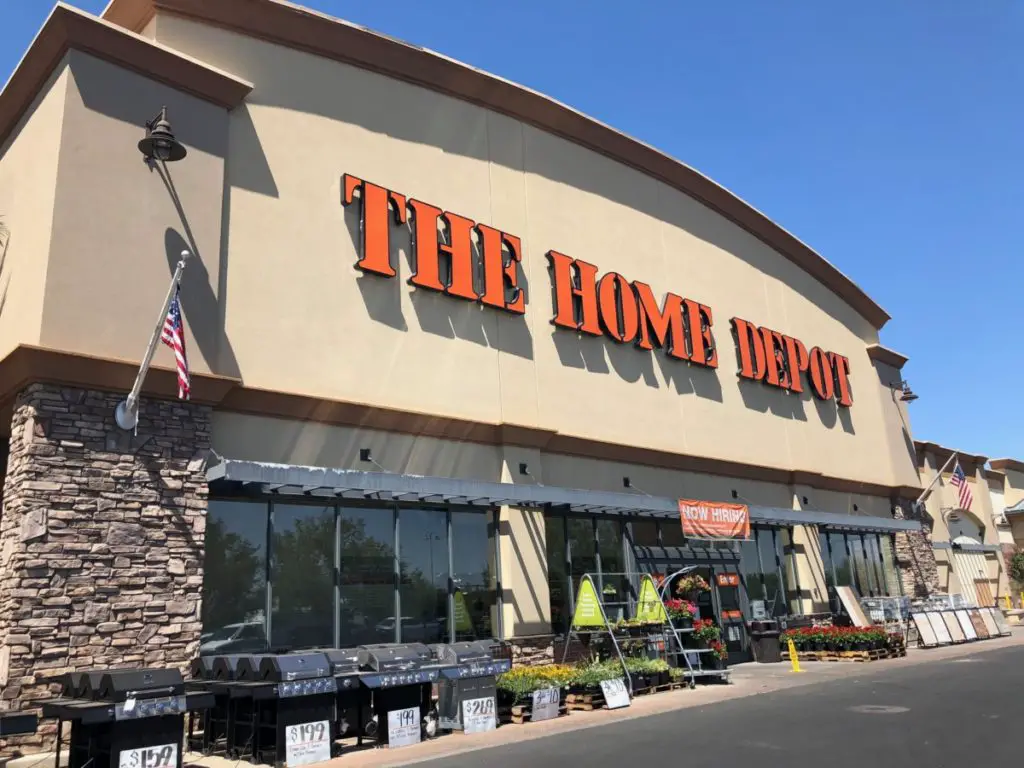 Home Depot is one of the largest sellers of home products. You would be hard-pressed to find something Home Depot doesn't sell for your home. If they do not sell it in-store, they probably sell it online. Did you know they even sell hot tubs?
There are many reasons why you should buy a hot tub from Home Depot. Value, ease of purchase, brand selection, and access to customer reviews are a few. Home Depot is definitely a place to consider if you are in the market for a new hot tub.
What types of hot tubs does Home Depot sell? What is the purchase and delivery process like? Are they hot tubs any good? Keep reading to find out!
What Are The Reasons To Buy A Hot Tub At Home Depot?
Value
A value product generally has a negative connotation, but it shouldn't. In a good value product, the money put into the design and materials should be put into the right places so that the must-have features perform well. For a hot tub, the things that matter the most are the shell, control system, plumbing, jets, and pumps. A hot tub manufacturer that does all of those things well will manufacture a great hot tub.
To find a good value hot tub you will want to find a manufacturer that puts the majority of their money into those components.
Home Depot is a great place to shop to find good value for a hot tub. They offer hot tubs for $500 up to $8000+. That price point and range will generally give you the most value for your money. That doesn't mean every hot tub sold by home depot is a good value product, but because of the price point they are trying to hit, you have a good opportunity to find a deal.
Brand Selection
Like I stated in my other articles about non-traditional hot tub sellers (Wayfair and Costco), most traditional dealers will carry only a few brands with many carrying a single brand. For example, I bought my hot tub from an exclusive Jacuzzi dealer meaning they only sold Jacuzzi branded hot tubs. I looked at other dealers in my area as well, but they were similar. One sold Marquis and Artesian. The other sold Hotsprings, Bullfrog, and Viking. So as you can see I had to shop around to see a variety of brands.
Home Depot carries 15 brands at the time of writing this article. There aren't going to be many places that have more selection than that. If you are looking to see more brands in one place then Home Depot is a good place to shop.
Return Policy
The return policy for hot tubs is usually non-existent. Wayfair has by far the best return policy I have found offering a 30-day money-back guarantee. Home Depot's return policy is not too far behind as hot tubs fall under their 90-day return policy. I spoke with a customer service representative to confirm this.
They stated, "our return policy is 90 days from date of purchase".
I asked them what the return process was like. They stated, "It work[s] as normal! You can contact us and we can arrange for carrier pick up!".
When asked if there was a fee associated with the return, the response was "No!".
So the normal Home Depot return policy applies! If you buy with the Home Depot credit card, you have 365 days to return it. Obviously, you can't use it for a year and then decide to return it, but if you get buyer's remorse or find out it doesn't fit in your space you have options.
Ease of Purchase
Buying a hot tub from a traditional dealer can feel like buying a used car. They use some of the same sales tactics and you ultimately walk out of there wondering if you could have gotten a better price.
Buying a hot tub from Home Depot will be nothing like buying a used car. They don't have salesmen on commission trying to talk you into additional features or pressure you into buying now because "the prices are going to go up next month".
The purchase process is simple. Just like buying any other product from Home Depot online you can add your selected hot tub to your cart, enter your information, a form of payment, and click the purchase button.
Customer Reviews
Purchasing a hot tub online, like buying other products online, provides you with direct reviews from previous customers. You can get this from forums like Reddit for most hot tub brands, but it is nice to have it all consolidated into one place.
You will also get comments about the delivery process and customer service. This is something that may be difficult to research about local dealers. Not a huge advantage but certainly worth something!
Why Shouldn't You Buy A Hot Tub From Home Depot?
Lack of Local Service Support
Home Depot will not provide local support for your hot tub if you have issues during the warranty period or outside the warranty period. If you are in warranty, they will refer you to the manufacturer. The manufacturer may have certified service technicians in your area, or they may not.
In most cases, you will probably be on your own to find a service company that can and is willing to service your hot tub. This can be an extra hassle that you may want to consider before purchasing a hot tub from Home Depot. For some of you reading this article, this may be a deciding factor.
If you are particularly handy and willing to source your own parts, then maybe this doesn't matter. It is important to point out that this will be a major difference from a typical local dealer. They will normally have a service department that is certified by the brands they sell. Whether this matters to you or not is ultimately your decision.
Try Before You Buy
You most likely will not be able to see a hot tub sold by Home Depot in person before you buy it. I have never seen a Home Depot store with a hot tub on display but maybe you will find one in your area. This can be a major source of worry during the purchase process. I have provided you links to all the major brands sold by Home Depot later in this article to help you start out your research.
If you were to buy from a local dealer other than Home Depot, they generally have each model they sell on a showroom floor. All dealers will allow a "dry test", where you can climb into an empty hot tub and try out the seating positions. Most will also have a few models filled with water where you can feel the jets, see the water features in action and play with the controls.
Some dealers will give you the option to try a "wet test". This is where you get to sit in a filled hot tub with your in your swimsuit to experience for real. I highly recommend this even if it seems a bit awkward. My wife and I thought we liked a particular hot tub until we sat in it during a wet test. The jet's made my skin itch which you really can't feel just by sticking your arm in. I have more sensitive skin so if you are like me, trying out a hot tub before you buy may be a deal-breaker.
What Hot Tub Brands Does Home Depot Offer?
Home Depot has a large selection of brands. I have consolidated a list below which is accurate as of the publish date of this article.
AquaRest Spas
American Spas
Intex
Lifesmart
AquaLife
USA SPAS
Bestway
Canadian Spa Company
ALEKO
Home and Garden Spas
ALFI BRAND
Tropic Spa
Coleman
Ivation
LIVEFINE
Qualco
What Is The Purchase Process Like?
There are three phases to buying any hot tub: Purchase, Delivery, and Installation. I have provided a summary of the process below. This is meant to be an example of the process only. Your experience may differ.
Purchase
The purchase process is much like buying anything from Home Depot's website. After adding the hot tub model to your cart, provide your information and method of purchase. That's it!
Delivery
A hot tub purchase from Home Depot includes free curbside delivery as shown on the checkout screen above. This means a delivery company will drop your new hot tub off at your property.
What does this all mean? You will need to be prepared to move the hot tub from the curb to your selected installation location.
A hot tub is heavy, big, and awkward to move. You can check out my other article to see a picture of my hot tub being delivered. Make sure you have a plan in place on delivery day. A group of strong friends or family, or a local company's help are good options. Again, Home Depot will not organize this for you.
Installation
Installation of your hot tub will vary based on the type of hot tub you purchase and where you intend on installing your new hot tub.
There are a few things that you will want to consider:
Selecting the right location
Planning for and building a solid foundation
Planning the route from curb to your installation location
Electrical requirements and install
For more information, please see Home Depot's delivery guide.
What Other Online Retailers Sell Hot Tubs?
If you are still interested in buying a hot tub online and aren't completely sold on Costco, here are a couple of other options.
If I find any good information or differentiators for any of the options above, I will be sure to write a future post. Make sure you check back regularly.